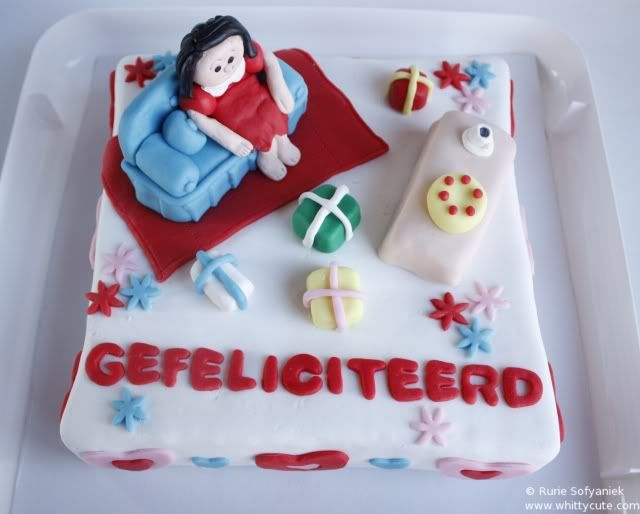 Again fondant cake…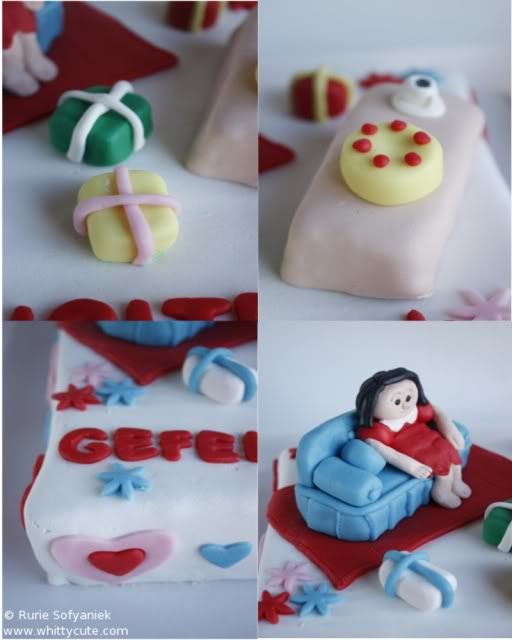 I made this for one of my friend's mother birthday, Tante Marietta.
It's amazing what you could find over the internet. It always has answer to all your questions. I googled how to make fondant sofa on youtube and voila I came across a really useful tutorial about the subject. Though I realize my fondant sofa was not even close to the one on the tutorial :s But at least I learned a thing or two again. Hopefully next time better.
My inspiration: Wilton Celebrate with Fondant Book, Fondant Sofa 1, Fondant Sofa 2.