It's snowing outside, so what is better than snuggling in the couch under the blanket with a cup of tea and pisang goreng. Here is my mother version of pisang goreng with egg in the batter. It makes the batter crispier which I really like.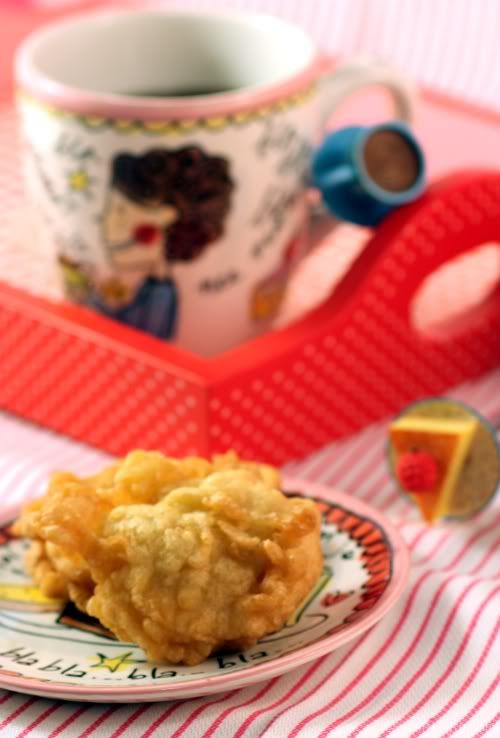 For 2-3 persons
Ingredients:
– 1 ripe pisang tanduk cut as you like
– oil for deep frying
For the batter:
– 1/2 cup self rising flour (if you don't have it mix normal flour with a pinch of baking powder)
– 1/8 cup maizena
– 1 egg
– 1 sachet vanilla sugar (if you don't have it use a pinch of vanilla powder)
– 1 tbs caster sugar (if you use vanilla powder add 2 tbs caster sugar)
– pinch salt
– 1/2 cup water
Directions:
– Mix all the batter ingredients in a bowl until smooth.
– Add banana and stir gently until the batter covers the banana nicely.
– Heat up oil in a pan, fry banana until golden brown.
Source: My mother